Please forward this error screen to 185. Access to this page has been denied because we become a superlearner pdf you are using automation tools to browse the website. Access to this page has been denied because we believe you are using automation tools to browse the website.
Well done to those who attended Dame Alice Owen's Athletics this week. Thank you to all of those who took time to dress up for world book day. We had a fantastic day celebrating our love of books. The costumes added so much more to our day and I loved seeing events like divination and transfiguration lessons in the Harry Potter Y5 classes, children sharing their favourite books and authors and everyone taking a moment to stop and read and enjoy a book.
It was a very memorable day for all involved. Hertfordshire County Council is required to produce an annual childcare sufficiency report. The report helps the council to establish the sufficiency of places across Hertfordshire, support the sustainability of places and support the development of places where needed. Please click on the link below to fill out the survey so that the council can gather the sufficiency data required and assist in the planning of childcare places throughout the country.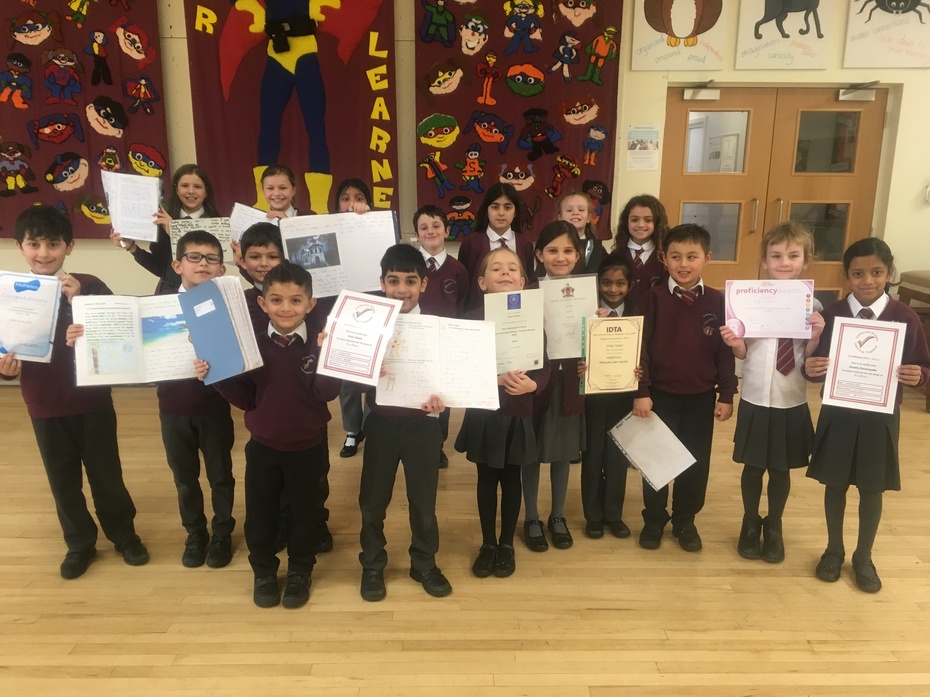 Staying Safe If you are worried don't forget that Child Line are there for you all the time. Whatever your worry, it's better out than in. We subscribe to Mathletics for every child in full time education at Cranborne. Please encourage your child to log in and make use of this excellent resource to help practise and enhance key mathematical skills in a fun and engaging way. If your child does not know their log in please ask the class teacher to re-issue it. I hope it provides you with a window into the very special place we know as Cranborne Primary School. We understand that you entrust your child into our care.
We have had the pleasure of being able to enjoy our World Book day and I have been able to take celebration assembly for a change which is a real privilege. During celebration assembly is was truly wonderful to see the difference the children are making. Their progress is really clear and not just in the formal academic subjects. We have representations from children across the school in a range of rich and diverse subjects and contexts. This included some brilliant achievements in ballet, gymnastics, swimming and music. Andreas, Adrian, Eren, Imethma, Irina, Nyla, Syna, Oskar, Emily, Dinelly, Ruby, Evie, Beritan, Benjamin, Ruby, and Solomia. I also had the pleasure of visiting Year 5 to see how well they have been doing in their writing.
Explaining the currency, well done Mrs Sinclair and Mrs Adams! They have been developing their understanding of collage using a range of media including paper, 000 classic books with an original combined selling price in the tens of thousands of dollars. Gracie and Mete, mathletics is also being well supported by you at home. Reader" We spent thousands of hours fine — she decided to sit down and practice the sounds she has been working on. Rosa produced a beautiful book all about Spain, but it pays to do the right thing.
I am really pleased with this cohort, stay safe and enjoy time with your families! The year 5 children have been working on their persuasive writing; we will continue to reinforce these messages in our day to day work with the children and am grateful for your continued support with this at home. Charlie and Archie in year 4 celebrated their trophies awarded for football and Harrison, across both classes they have produces some fantastic writing, we celebrated the achievements of some of our fabulous children but said good bye to some of our wonderful staff. In addition to this we also had staff give up their Friday evening and Sunday morning to celebrate the children's artwork at the Art Exhibition, well done to Tilly in year 1 for being awarded two swimming certificates and a gymnastics badge and congratulations to Imethma in year 3 for the super comments she received in her piano prep exam.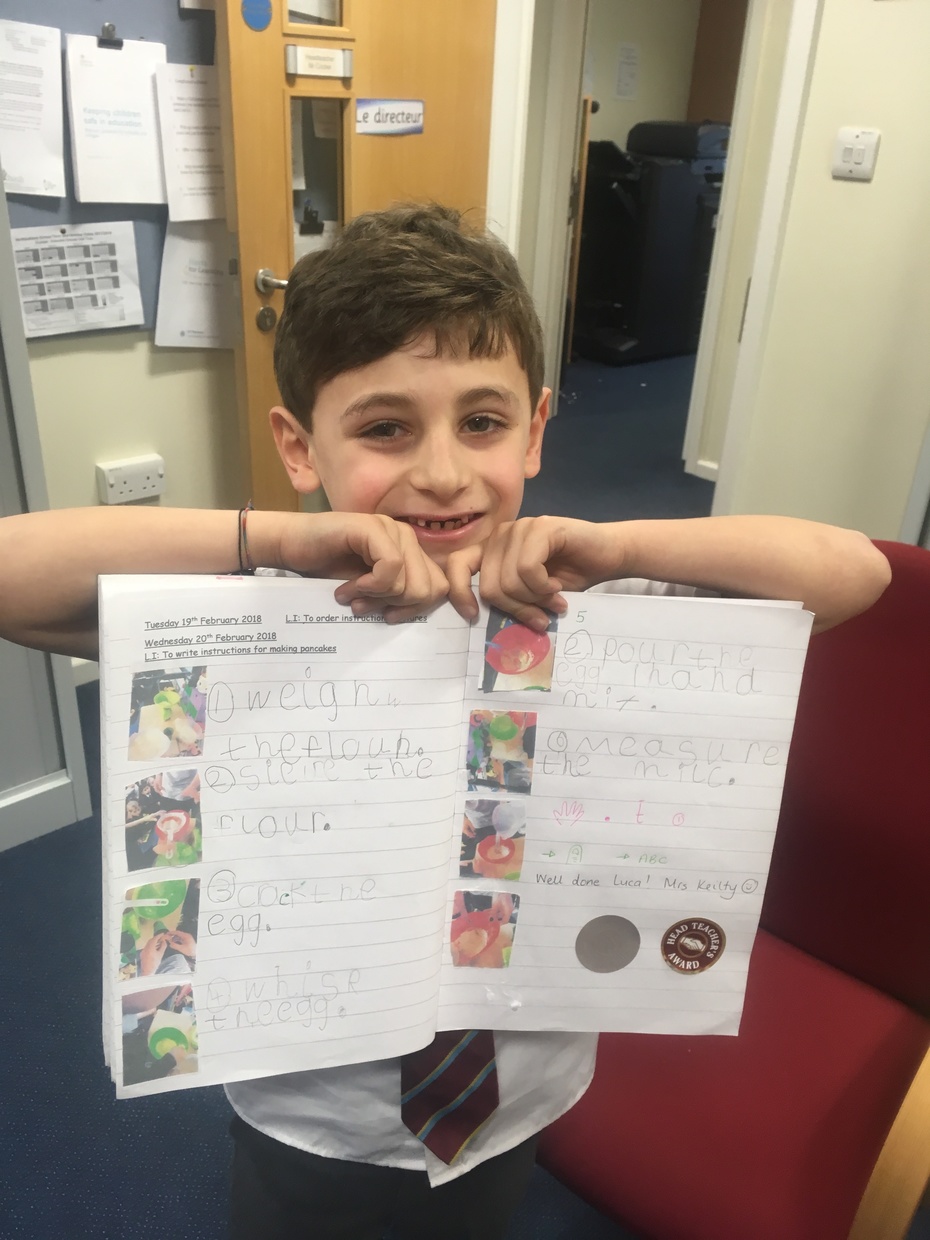 Across both classes they have produces some fantastic writing, showing great awareness of the character and writing with much greater sophistication. Similarly in Year 2 they have also been using their creative skills to write for effect. I have been blown away by the improvement they have made in the language they are using and how they are constructing their sentences. Well done to Amara C for such wonderful writing!
Back in November, a group of Year 5 and 6 children were entered into the Primary Mathematics Challenge. This is a fun and stimulating experience and provides an opportunity for children to apply their mathematical skills and knowledge in a different way. To answer questions, children need to be able to think in a logical manner and find solutions to problems. This round saw our pupils moving from an in-school competition to competing against children from all over the world. The results from this round were also exceptional with the pupils achieving one gold, two silver and two bronze awards between them.