Network From short-term tactical help to more strategic assistance, we work with your organisation to implement good equality and diversity practice. We produce resources and publications covering all issues relating to equality and diversity and we run the Equality Network, a National Network committed to equality, diversity and social inclusion, supporting organisations and practitioners to develop awareness, understanding and skills to promote equality and tackle discrimination. 2018 Conference Theme: 100 Years of Women's Impact of diversity in the workplace pdf: 21 June 2018.
Our annual conference is a unique chance to hear from inspiring people who bring EDI work to life and empower you to create change. Resources EDUK have produced and collated various resources to improve understanding of issues relating to Equality and Diversity. In House Training All of our bespoke Equality and Diversity in house courses are tailored to your exact needs, held in a venue of your choice at a time and date that suits you. Equality, Diversity and Inclusion Pocket Books These Good Practice Pocketbooks are for everyone with responsibility for managing or influencing others. Compact and easy to read – update your knowledge, understanding and skills around a range of EDI aspects. Accusations of discrimination, harassment, bullying, victimisation?
We provide one to one equality and diversity training for directors, managers, staff and employees. Equality and Diversity UK is a specialist training company focusing on equality and diversity in the private, public and voluntary sectors. We provide training courses, seminars, resources and we run the Equality and Diversity Network. Resources As well as our off the shelf range of training resources, we can design and produce bespoke resources for your organisation, including help with equality policies and impact assessments.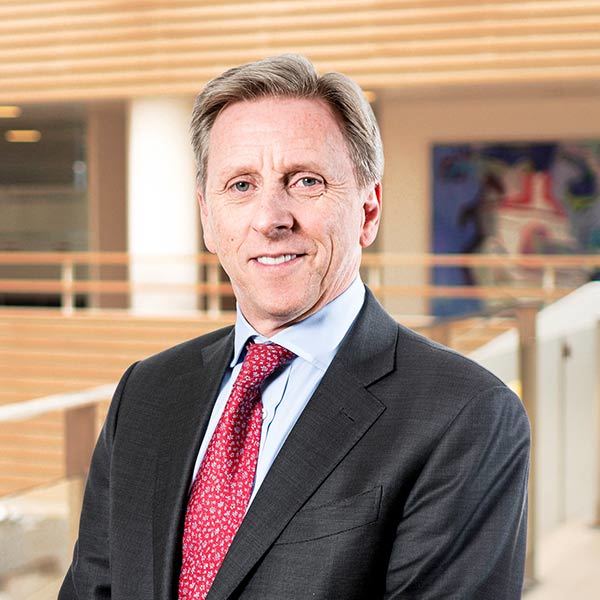 Network The Equality Network offers members access to hundreds of resources, all available to download from the Network website. All training is then genuinely tailored to your needs and circumstances, whether you want a single workshop or a full in-house programme. All our training is supported by high quality hand books. If an organisation requires several days' training we will negotiate the cost of training. All our work is evaluated and changes made where necessary to ensure quality and relevance. We are specialists in the design and delivery of cost effective, face-to-face equality, diversity and inclusion training. We deliver a wide range of courses, such as an Introduction to Equality, Diversity and Inclusion, Managing Equality and Diversity in Recruitment and Selection, Unconscious Bias, Embedding Equality into the Curriculum as well as our flagship course – Train the Trainer.
All of our courses are tailored to the participants by use of a pre-course questionnaire that explores the specific requirements of all delegates and ensures that their individual needs are met on the day. We run courses around the country – London, Manchester and Birmingham are our main venues – meaning easy access for most people with timings designed to meet your parental and caring needs. At the end of each course, delegates are given a pack of materials to go away with to use back in their organisations, and all delegates are given a free three month membership of the Equality Network. Our resource CDs, which have all been updated with the changes brought about by the Equality Act 2010, contain information, publications, statistics and resources to improve understanding of issues relating to equality and diversity. Included are PDF files, quizzes and activities to use in colleges, schools and work based learning organisations, as well as other public and private sector organisations. These resources also support other providers who work with diverse groups of people and individuals. Please take a look at our Resources Page where you can view samples of all the packs.
Packs are available for purchase on CD, download or we can send by email. Membership of the Network offers members access to hundreds of resources, all available to download from the Network website. We will are available to answer any questions you have from a teaching, learning, management or training perspective. Code of Practice and Equality Impact Assessments, disability discrimination training, inclusive learning. We provide disability discrimination training, advice and guidance on equal opportunities and race equality issues and we help organisations to write and review more effective equality policies, action plans and schemes.
We can help your organisation to ensure that your services are equitable and accessible to all, and relevant to a diverse range of people. Free assessment of your organisation's needs If you are an organisation looking to improve your image, extend your workforce to make it more diverse then contact us and we will provide you with a free initial assessment of your organisation's needs and tailor-make any training or consultancy to match and fit your context and organisational culture. Equality training allows social inclusion organisations to mainstream equality and diversity training into their everyday business practice. As part of our own commitment to equal opportunity training, we ensure that our Associates and Consultants come from a diverse range of backgrounds with a broad range of experiences, such as Social inclusion training, Race equality training, Disability discrimination training, Diversity training, Equality training, Inclusive learning, Equality legislation.
In particular, we seek to identify, mentor and develop consultants from under-represented groups. Training Methods Our training methods has been developed and refined since 1997. Participative: using activities such as, formal delivery, participants activities, shared knowledge, case studies, videos, role plays and small group work to ensure involvement and interest. Lively, enjoyable and non-threatening: challenging attitudes towards diversity and equality without being confrontational, so that participants question their own beliefs, assumptions and behaviour. Behaviourally based: concentrating on behaviours which are required by your organisation's policy, by high standards of business conduct and by the law. Broad in coverage: covering legislation, diversity and 'difference' in its broadest sense, and gender, ethnicity, disability and other specific areas in your policy, in employment and service delivery. Customer focused: ensuring that components of the training, such as case studies and policy and procedural matters, are relevant to you.
Delivered by experts: our consultancy team offers you not just subject expertise, but senior management experience, so we understand management issues and are authoritative and credible. Tailored, Bespoke Training We will discuss, listen and agree with you the precise content of the training you require. It will be genuinely tailored to your needs and circumstances, whether you want a single workshop or a major training programme. All our training is supported by high quality documentation.
Pre-course work is available to encourage participants to consider the issues before the training and to maximise the benefits of the time spent at the workshops. What can be included in your equality training programme? The business, moral and legal case for equality, in relation to both customers and staff. Specialists training for staff that are responsible for recruitment, selection, appraisal, and supervision, etc. A very interesting and thought provoking session. I am now more aware and mindful around personal bias and how my actions impact upon others.
I thought it was going to be boringit wasn't. An excellent in-depth presentation by a compassionate lecturer. I am going away with a better understanding and awareness of Gender and Trans. Great tutor made the learning enjoyable yet informative.